Car Removals Melbourne
We have a unique and different plan of car removal which is completely free for our customers. No doubt, mainly we offer purchasing services for the second-hand cars but also help those who not getting seller for their old car.
With Car removals Melbourne, we cover entire Melbourne zone to provide our reliable car removal services. The best part is that we give quick services which take just few hours. We pay at the same time if client clears all the formalities related to paper work. In this way, it's just a work of few minutes these days.  We are actually an auto removal company.
The teams of these companies are perfect in towing the old car of any condition from anywhere in Melbourne. These cars further treated according to the condition. At Car removals Melbourne, we pay clients while buy from them as we know that vehicle is valuable for them. If they are totally out of work, we send them for recycling. We do not pay for the damaged cars as there is zero value of it.
Cash for Car Removals in Melbourne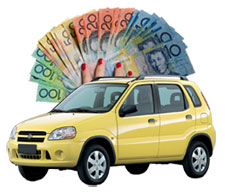 Car removals Melbourne service is for them who want to get the value of used car. The main condition of this service is that vehicle should be in working condition. If the vehicle is best as per our terms and condition, we pay the highest value as compare to the other dealers available in Melbourne. This is the reason our services highly in demand in entire Melbourne.
With our Car removals Melbourne, we entertain thousands of clients every month. Satisfaction level of the clients should be high. This is the best part of our achievements. Our trade is take away used car from the clients and pay for it. Our team is perfect in doing this task. They have years of experience in this field.
They can entertain every kind of client and satisfy them with every possible towing solution. The whole procedure is a work of few hours for them, unless until clients are cooperative.
At Car removals Melbourne, our general price for the used vehicle is $5,999 in Melbourne. Towing the car from distance locations is challenging. It becomes double critical when the vehicle is completely out of work. But the experts of our team is always ready to do this work as they love to help people in removing their old and damage mobiles. They also make the clients happy by presenting the best cash for old cars.
Free Removal in Melbourne
We take all brands' car for cash or two for free. The dealing of the vehicle depends on the condition of the car. No doubt, we face several consequences during the procedure, but we are always there to face and make your trust as it is the biggest power of our business. The products we buy, not need to be best to run on the road and off road. 
Vehicle lovers who have old cars can visit our website regularly to grab the free services of towing. All the time there is a kind of competition in the between the buyers to get the new arrival from our website. We are towing those vehicle which are old for the streets of Melbourne. Clients can get free from the stress of parking unusable car.
Free Car Removals Melbourne have everything that will give you peace of mind while selling your car. It includes zero cost towing fee and free of charge pick up on the same day. So, we have all the arrangement to do these sorts of things.