Sell my Truck Melbourne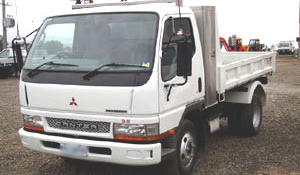 Our main work is buying the used truck in Melbourne. We give the platform to the truck user so that they can sell it at the desired cost. We have a team of purchasers in large number. They are professional and assist the website visitors while buying the car. We also buy these if the buyers are not available at the time you contact us. We pay cash on the spot so that clients can stay happy with their decision of selling used vehicle. We are the truck buyer experts in Melbourne. So it means you are in the contact with experienced team which will assist you at every step of selling the vehicle.
In this way, you get the buyer of choice who gat agree with every term of purchasing and give the rate accordingly.  We deal mainly on the commercial trucks. We can buy them in any quantity at top price for used vehicle Melbourne. The removal services are completely free for any kind of vehicle. We give our services within one hour in nearby places. We take an immediate step on the removal request and try to complete the task as soon as possible.
We follow the legal procedure of buying the cars. We are authorized of this business. This is the reason why our clients can handover their vehicle with trust in Melbourne freely.
Get Cash For Trucks – up to $13,999
We pay up to $14,000/- for any used truck. You can describe the situation of the truck on your own or our team of expert will be there to assist you. They will check every part of the vehicle and let you know the condition and best price for it. If the vehicle is out of working condition, we provide the removal services for free. We present the best deal in front of the seller. They cannot deny it at all. Along with it some of them love to sell their vehicles on our website time and time again. All our deals are splendid and unique. We buy registered trucks only. We have a large range of Vans, Trucks, and other four wheeler.
Features of Sell My Truck Service
We pay in hand cash for the selected vehicle.
We don't charge for damaged car removal.
We do everything legally; from paper work to taking the authorization.
We also pay for damaged, scrap and old vehicle if a repair can make it working again.
We deal in dismantling the old truck so that it the old material can be recycled for re manufacturing.
We assist potential buyers to get the vehicle of their choice by removing the old from their parking place.
All these facilities and features of our services make us the best-used car buyer of the Melbourne.  Client satisfaction is our best achievement. We are expert truck seller and buyers. You can trust on our products as we trust you. People can contact anytime to get our services.